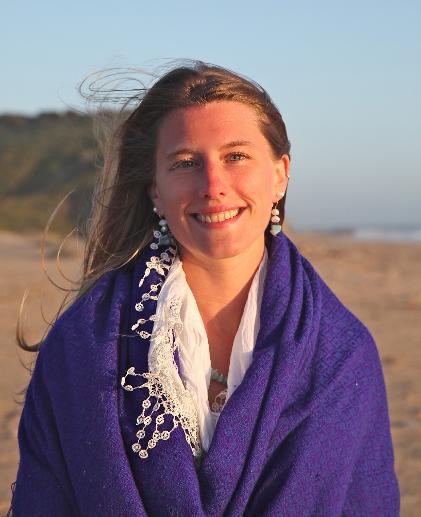 *About Healing Artist, Seaira~*
Cara Seaira O'Brien, friend of the Sea, Air & Sun [Ra] as Cara in Irish Gaelic means friend. Seaira comes from a passionate background working with clay for over the past ten years loving up the honoring of the elements, source forces of Life! Her artworks "Sing up the Earth" and her mission in life is to help heal Earth. Through guided personal healing work, she came to realize that her special sensitivities and strong hands would yield her to be of service in the healing dimension. As her art has transformed from clay to people, she is devoted to the healing processes for huwmanity as that helps to heal the Earth.
Just as love the Sea, Love thy Self, heal thy Self, heal the Sea , , , into infinity~~~~*

more info about her healing visual artwork is at CaraSeaira.com
Cara Seaira is a registered CAMTC Massage Practitioner, Reiki Master & Yoga Instructor, with also a B.F.A, Bachelor of Fine Arts in Ceramics and a B.S, Bachelor of Science in Art Education from the University of New Paltz, New York. In 2009, Seaira traveled abroad to Nepal to hike the Himalayas, study Buddhism, yoga, Thai Massage and Reiki~ Energy Healing. She is Internationally Certified in Thai Massage and Reiki Master Level from the Alternative Medicine College in India, where Seaira also received Teacher Training in Astanga Therapeutic Yoga. Since 2016, Seaira Paramdhyana has been teaching Kundalini Yoga as taught by Yogi Bhajan, trained in San Leandro, CA with Prabhu Nam Kaur & Sat Santokh.
Back in 2011, Cara Seaira attended the Loving Hands Institute in California receiving a Holistic Massage Therapist degree for Swedish & Deep Tissue Massage. Her healing sessions also offer sound healing with a buffalo drum, rattle, tibetan singing bowl and the laying of crystals.
Cara Seaira's Wholisitc Healing Arts Service is called, Love Infinity, because:
"To believe and feel love for infinity, can truly & powerfully transcend healing obstacles with self. To acknowledge one's self as an infinite being of energy, can expand & free the perhaps "suffering" self, of past, present or future. To say 'Love Infinity' as a mantra, is to connect & vibrate the love to one's infinity, as it is, Infinity loves you too." ~* Cara Seaira O'Brien
To continue her focus on expanding her understanding of the layers of truly healing one's being, Cara Seaira is trained in EFT- Emotional Freedom Technique and has training & certification in Shamanic Energy Healing techniques and Buddhist & Transpersonal psychology from an immersive Depth Hypnotherapy Program by Isa Gucciardi at the Foundation of the Sacred Stream in Berkeley, CA.
Cara Seaira is on the path to become a Universalist Minister (or as she prefers, Universal Spirit Leader) for special ceremonies of life, love, death, rebirth and beyond!~*
One more notion Cara Seaira loves to share with everyone is, being a "Huwman Being", from 2010's "A HuWoMaNiFestO" -- A modern manifesto celebrating the evolved & wholistic spelling for human; huwman and concept Huwmanism. The noun & verb of a huwman being honors the balancing blend of masculine & feminine, yin & yang within everyone. Huwmanism brings forth our ancient awareness of interconnected consciousness, along with a practice of unconditional compassion for all life --> that can sync up with our modern lifestyles.
To Equality in the gender & skin spectrum! For HuWManity & Earth! :D www.huwmanbeing.com Peaceiors Unite :)
Bear Bare BOLD BRAVe Love